Dr Dynes McConnell


MB ChB (Otago), MD (Aberdeen), FRCOG, FRANZCOG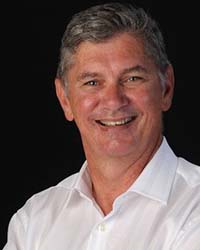 Dr McConnell has had dual formal training in both Gynaecology and radical pelvic cancer surgery. He has also been awarded a Post-graduate doctorate (Doctor of Medicine - MD) by the University of Aberdeen, Scotland.
Dr McConnell specialises in all aspects of gynaecology practice. In particular, management of heavy or abnormal menstrual loss, urinary incontinence, genital prolapse (straight forward and complex), pelvic endometriosis, colposcopy/cervical screening, postmenopausal bleeding, advanced laparoscopic surgery, and reduced port number & size laparoscopic hysterectomy.
He is solely devoted to his private patients, and co-locates his practice with allied health professionals in the areas of Women's Health Physiotherapy, Clinical Psychology, and a qualified nutritional expert.